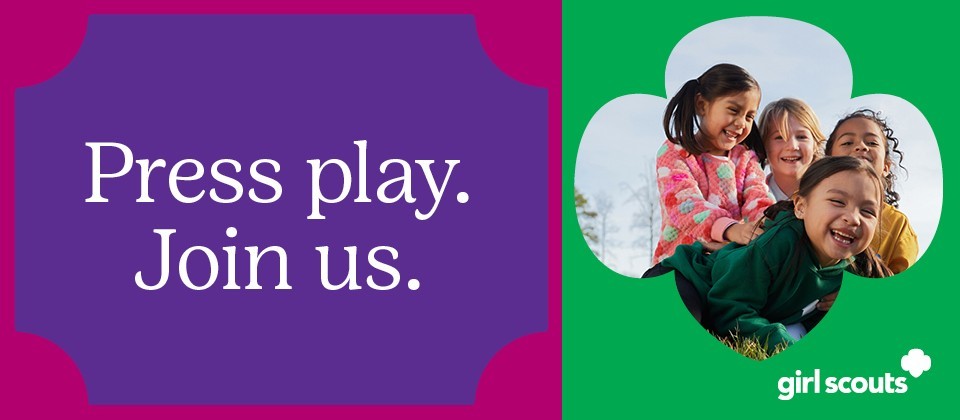 Join Girl Scouts
Girl Scouts is a way of life that brings out the best in your girl, even in the most challenging of times. While we may be social distancing and participating in virtual hangouts, Girl Scouts is the perfect way for your girl to connect and be her best, bravest, boldest self! Whether she's making a new friend, finishing a school project, or speaking up for what's right, a Girl Scout faces the world with confidence and optimism.
Our programming has been developed so girls can safely learn new skills, explore the outdoors, participate in service projects, meet other girls, and most importantly, have FUN!
Looking for more information? Connect with our membership team below! 
Already a member? Log in to renew.
Ready to join us and get the party started? We're forming troops now!
Making friends, testing her strengths, exploring new possibilities. It's all here for her.
Whether teaming up with others or learning to shine on their own, Girl Scouts have the tools and community support they need to succeed.
Press play with Girl Scouts. Where she can be herself and her confidence can soar.
She's ready to go.